Estimates Available by Appointment
Give us a call and we'll meet you to learn about the history of your car. Our technicians will then prepare a detailed estimate of what they'll do to restore your car to pre-accident condition. (Estimate fee refunded on repair bill if we service your vehicle.)
Structural Repair and Alignment
Certified in Aluminium welding through I-CAR. Aluminium vehicle repair specialists. We use the Chassis-Liner and Alignment Rack to detect misalignments and restore the vehicle to its proper structural alignment. We also use the Chief E Z Liner measuring system to ensure proper alignment of your sheet metal. ALL metal is MIG-WELDED.
Paint and Finish
We only use the best quality PPG and Sherwin Williams paints to ensure optimum gloss and durability. Colors are mixed on-site by factory computer codes and then custom tinted by a PPG trained and certified technician to match your vehicle's specific color. HOUSE OF KOLORS also available for a custom finish!
Expert Detailing
We clean and detail every vehicle as a COURTESY to our customers.
Warranty
Every repair comes with a limited lifetime warranty specific to the services performed on the car. We strive for total customer service and will work hard to earn and keep your business.
I refuse to take my car anywhere else. Rob and crew are perfectionists, car will not leave lot unless its perfect. I have taken several vehicles to them.
This is the third time I've used your shop. I trust you with my cars. I went to another shop once and they kept me waiting just to speak with someone. Your people are very accommodating, they remember you when you call or come in, and they always follow up.
Your people genuinely care about doing the job right the first time. The State Farm Service First Shop that my Winter Haven State Farm agent sent me to, tried to perform the job THREE times! You work quickly and carefully. Looking at my car now, you couldn't tell that anything was ever wrong with it.
I was glad to read your feature article in the Lakeland Ledger. I have had my 1956 Bel Air in several shops that were not able to complete the repairs or the painting as they had promised. My "Tropical Teal and White" car has won several trophies in the local car shows since I picked it up from your shop! Even my "fuzzy dice" look new again!
Had an accident in Florida while vacationing with family and Keenan's came highly recommended. After seeing the repair, I now know why. These guys do impeccable work and pay extreme attention to detail. I am more than satisfied with the work the guys did on my car.
Straight up awesome people awesome work the employees rock from top to bottom. And I tell y'all there isn't no bottom the paint job and detail work frickin' superb and a Keenan delivered my car to my drive don't get no better take your cars to them they will take care of you sincerely Ricky Ray Patterson. Keep on doing what you're doin' Keenans Precision.
Repair looks great, and for much less than competitors quoted – highly recommend.
Hoopdie was rear ended and trusted the guys at Precision to put her back together and keep her on the road. Incredible job and great customer service.
Robert and his son have fixed two of my cars so far. Their work is impeccable neat and accurate. Their prices are good and they get my vehicles detailed before they hand them back to me. I couldn't believe the detailer even got the metal dust off that resulted from a prior brake issue. Great job guys!
They did an awesome job on my 2016 Silverado! The truck looks like new and they charged half of what other body shops wanted! Highly recommend! 6/5 stars! They even found my fiancée's sunglasses in the parking lot and returned them to us!

They also washed and detailed it!
Absolutely the best paint work and staff in Polk county hands down.
We were extremely happy with the work they did on our car! I would definitely recommend this shop. They did a great job for a reasonable price in a timely manner.
I was quoted over $200+ more at 4 other shops. I'm happy to have chosen Precision Collision. Thank you for a fast, well done and fair priced job.
I refuse to take my car anywhere else. Rob and crew are perfectionists, car will not leave lot unless its perfect. I have taken several vehicles to them.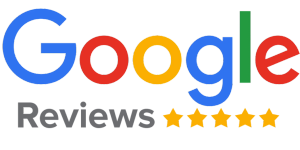 Your car is the second largest investment you're likely to make. Preserve its value and your safety by having it repaired professionally.

Never drive a car that could be unsafe because of damages. Additional damage caused by driving a damaged vehicle may not be covered as part of the first accident if covered at all.

Some insurance companies may want you to visit their drive- in claims center before having your car repaired. You can do this, or you may leave your car at your Keenan's Precision Collision repair shop and ask that the insurance company inspect the car there.

You are not required by law to obtain more than one estimate or appraisal. The Insurance company can come to your home, work or have them meet you at Keenan's Precision Collision, LLC.

You have the ABSOLUTE RIGHT to go to the repair shop of your choice. Your insurance company cannot and should not require you to go to a particular shop but may try to persuade you strongly to use the shop or shops of their choice.

Differences in repair estimates are common. A lower estimate may not include all necessary work or different kind of parts. If you're not sure why one estimate is different from another you've received, ask the estimator or shop manager to explain the differences to you.

Choose a shop that you trust!

Ask if the shop will be using genuine manufacturer (OEM) replacement parts.

Ask if the shop offers a repair warranty and how long they have been in business or for references.

Let Keenan's Precision Collision, LLC help you negotiate your claim with the insurance company. This often leads to a better repair for your car and a better deal for you.